Have a drywall ceiling where the tape is falling or the paint is flaking? Did you have a leak that has since been fixed but caused an ugly stain? You might want to consider vinyl ceilings.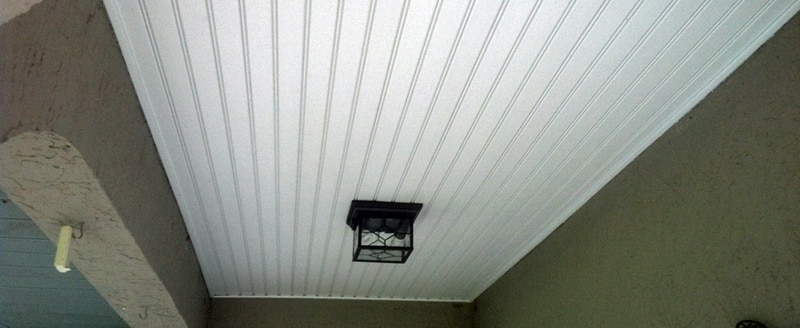 Vinyl ceilings look great and are built to last. You can pressure wash them to keep them clean and they'll cover almost any ceiling imperfection. They hold up to the Florida heat and the vinyl is available in a wide selection of colors.
We use Variform vinyl siding for all of our vinyl services. Variform comes with an outstanding product warranty. If the vinyl is defective, they will repair, refinish or replace it. Their products are covered for as long as you live in and own your house. If you sell your house, the warranty is transferable and the new homeowners are covered for 50 years from the date of the original installation. In short, Variform vinyl is built to last.
Vinyl ceilings are the perfect solution to your outdoor ceiling needs. Patios, porches, carports – if the ceiling is exposed to the elements, vinyl ceilings are worth a look.
Click here or call us at (352) 261-0315 to schedule your free, no obligation estimate