Looking to create curb appeal, beautify the front of your home and be able to take advantage of the breeze? Designer screen doors are the answer. Screenpro of Central Florida is proud to feature the handcrafted, aluminum screen doors made by PCA Products.
PCA screen doors are individually powder-coated by hand after they're assembled to ensure a gorgeous, durable and long lasting finish. PCA doors are built to order and made in the U.S.A. by skilled craftsman, one door at a time. Optional adornment figurines are individually created and hand painted by a PCA craftsman.
We'll help you pick out an amazing screen door (there are over 60 designs to choose from!), take the measurements needed to create the doors, order them for you and provide professional installation with a two year warranty on workmanship and a Lifetime Limited Warranty against defects in manufacture, design and workmanship on the PCA Products door.
Not all custom screen doors are created equal. PCA Products doors prevent blow outs and insects and will hold up to everyday use (including kids and pets).
PCA Products Designer Door Options
Below you'll find a sampling of the doors available. New styles are always being introduced. Contact us via our online form or by calling (352) 261-0315 to schedule your free estimate.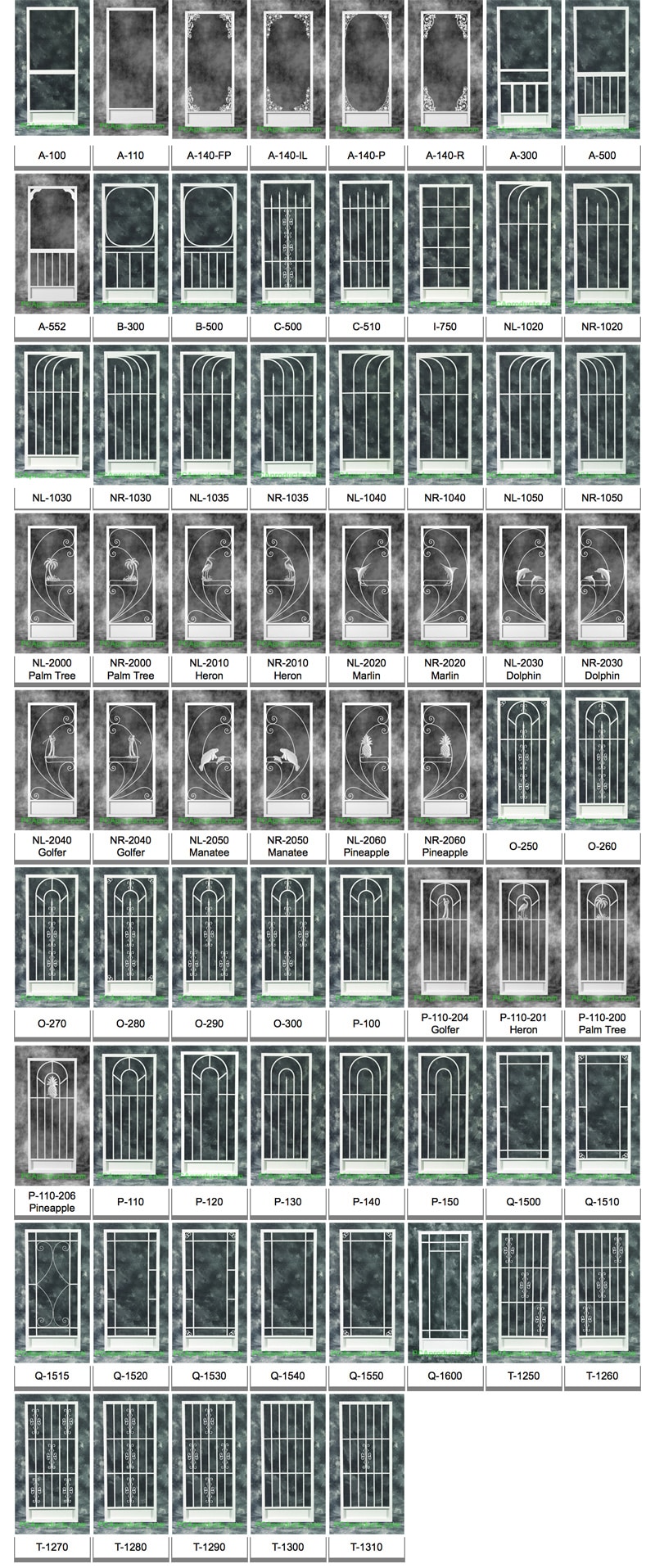 Click here or call us at (352) 261-0315 to schedule your free, no obligation estimate